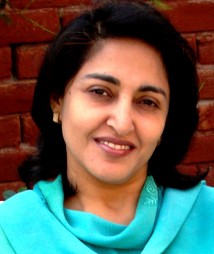 Currently, she is working as a consultant at Mughal Eye Trust hospital, Lahore where free consultation is offered to referred patients in the above sub-specialties from all over Pakistan. She is actively involved in post-graduate training in Oculoplastics and Strabismus.
She has over 20 publications in peer-reviewed scientific journals. She has presented scientific papers, given lectures and run courses not only in Pakistan but also in U.K, India and Germany.
She is the author of the textbook 'An Insight into the Basics of OCULOPLASTICS' as well as "UNDERSTANDING STRABISMUS", published by JP Brothers and "UNDERSTANDING AMBLYOPIA", based on her latest research in the subject which offers hope to millions of amblyopic patients of all ages around the world.
She is an active Faculty Member of the following societies:
Pakistan Oculoplastic Association (General Secretary)
Pakistan Ophthalmic Association
Pakistan Pediatric Ophthalmology Society
All India Ophthalmological Association (Life Member)
Oculoplastic Association of India
Bombay Ophthalmological Association
Her areas of expertise are:
Cosmetic eyelid/brow surgery – blepharoplasty (eyebag and excess skin removal), eyebrow lifts
Ptosis surgery (droopy upper eyelids)
Entropion / ectropion surgery
Eyelid/periocular tumour surgery
Facial skin lumps
Eyelid & orbital reconstruction following trauma
Thyroid eye disease
Orbital decompression surgery
Orbital tumours
Socket reconstructive surgery
Eyelid and eyebrow surgery following facial palsy
The watering eye including endoscopic DCR/Lester Jones tubes
Reconstruction of defects
Squint Surgery
Glaucoma Surgery