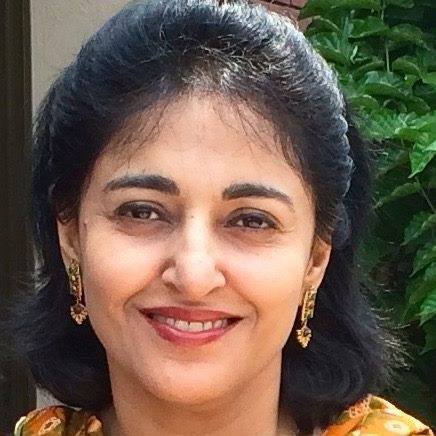 Dr
Sameera Irfan
30 years experience in Ophthalmology
Dr Sameera Irfan is a qualified Pediatric Ophthalmologist, Oculoplastic Surgeon and Neuro Ophthalmologist with a clinical and surgical experience of 30 years. She graduated from Fatima Jinnah Medical College, Lahore, Pakistan in 1987 with a Gold Medal in Ophthalmology. After this she received all her training in UK and passed FRCS from Edinburgh, UK in 1993. Since then she has been practicing as a consultant Ophthalmologist.
Her major interests are oculoplastic, orbital, lacrimal and all kinds of Strabismus (squint) surgeries and Glaucoma.
She has over 55 publications in peer-reviewed scientific journals. She has presented scientific papers, given lectures and run courses not only in Pakistan but also in U.K, India and Germany.
She is the author of the textbook 'An Insight into the Basics of OCULOPLASTICS' as well as "UNDERSTANDING STRABISMUS", published by JP Brothers and "UNDERSTANDING AMBLYOPIA", based on her latest research in the subject which offers hope to millions of amblyopic patients of all ages around the world.
Member of Societies:
Pakistan Oculoplastic Association
Pakistan Ophthalmic Association
Pakistan Pediatric Ophthalmology Society
All India Ophthalmological Association (Life Member)
Oculoplastic Association of India (Life Member)
Punjab Ophthalmological Society India (Life Member)
Jhalandar Cataract & Refractive Society India
Her areas of expertise are:
Cosmetic eyelid/brow surgery
Blepharoplasty (eyebag and excess skin removal),
Byebrow lifts
Ptosis surgery (droopy upper eyelids)
Entropion / ectropion surgery
Eyelid/periocular tumour surgery
Facial skin lumps
Eyelid & orbital reconstruction following trauma
Thyroid eye disease
Orbital decompression surgery
Orbital tumours
Socket reconstructive surgery
Eyelid and eyebrow surgery following facial palsy
Watering eye DCR/Lester Jones tubes
Reconstruction of Eyelid defects
Squint Surgery
Glaucoma Surgery
Dry Eyes Therapy
Amblyopia Therapy
Preparation & Dispensing autologous serum
Professional
Education
1987
Fatima Jinnah Medicial University for Women, Lahore, Pakistan
1993
Royal College of Surgeons, Edinburgh, UK
1997
From 1993-1997: One year training in Pediatric Ophthalmology, one year training in Oculoplastic, one year training in Glaucoma & Neuro Ophthalmology as a part of WEST Yorkshire Rotation.